Western School celebrated the 100th day of school on Friday, February 20th.
Mrs. Ward's kindergarten created pictures using the numerals 1,0, and 0.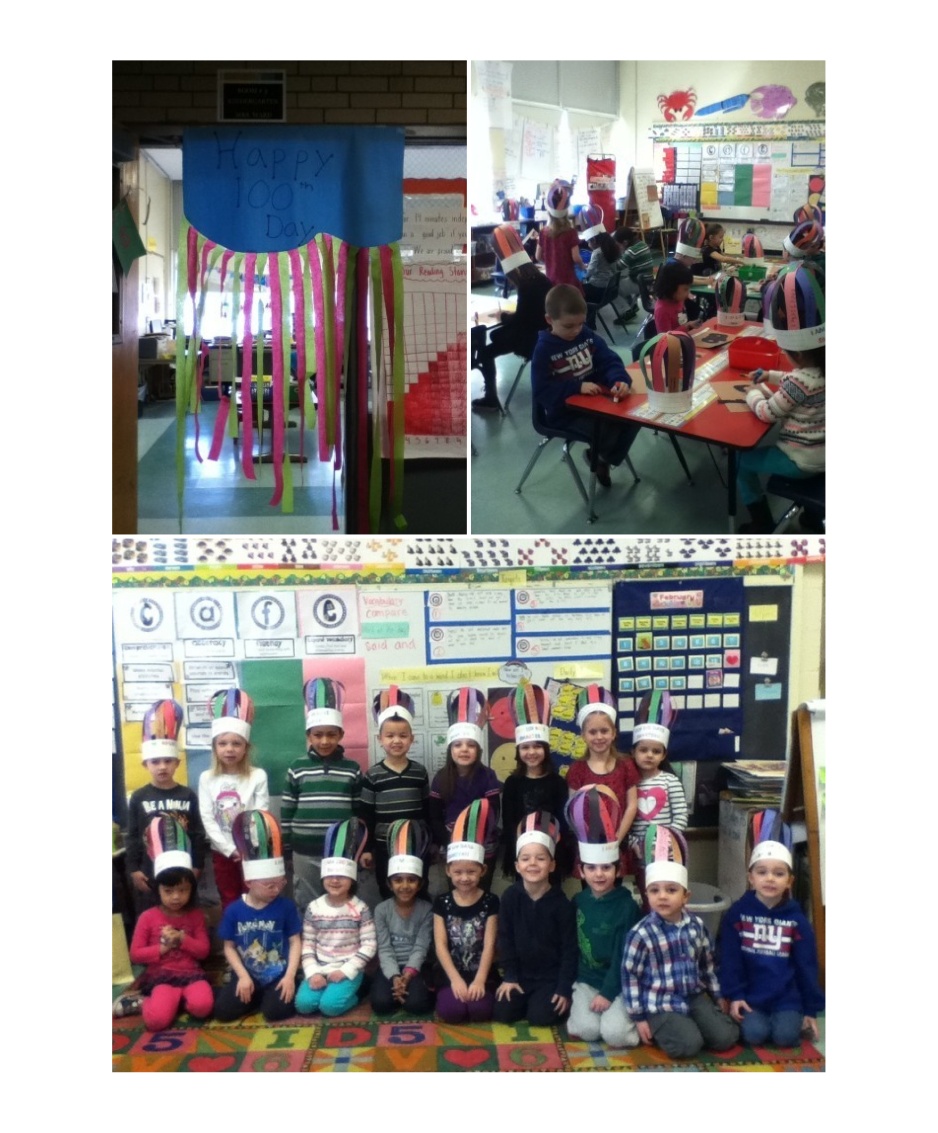 In 1st grade, Ms. Quinn's class celebrated the 100th day by writing about what they would look like when they are 100 years old. Mrs. Lefebvre's class built with 100 cups and 100 legos and wrote about what it would be like to be 100 years old.
The 4th grade worked together to reach their target. They had to create sums, differences, products and quotients that equal 100.